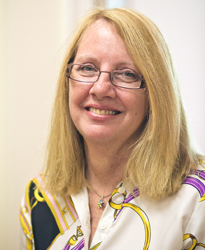 [gdlr_video url="https://www.youtube.com/watch?v=XbFqVbbnJw0″ ]
As a Certified Public Accountant (CPA) and Certified Divorce Financial Analyst (CDFA), Ann Marie O'Hare helps clients address as well as resolve the financial issues that arise during times of transition, with a specialty in assisting clients going through a divorce.
Her goal is to help clients reach a settlement of financial issues by providing them with as much information as possible to enable them to make the necessary, although often difficult, decisions regarding equitable distribution and support. One of Ann Marie's primary objectives is to educate clients about their economic realities and recognize the possible consequences of the decisions and the impact on their financial future.
Education
• Utica College M.B.A. – Economic Crime & Fraud Management
May 2007 – Summa Cum Laude
• Stockton State College
B.A. – December 1981 – With Honors
• Ocean County College
A.S. – June 1980
Professional Experience:
• Ann Marie O'Hare, LLC
Certified Public Accountant & Certified Divorce Financial Analyst
August 2007 – Present
• Director – Cowan, Gunteski & Co., P.A.
Certified Public Accountants and Consultants
October 1995 to July 2007
Professional Designations:
Certified Public Accountant (License No.: CC20769)
New Jersey Board of Accountancy
Accredited in Business Valuation
American Institute of Certified Public Accountants
Certified in Financial Forensics
American Institute of Certified Public Accountants
Certified Divorce Financial Analyst
The Institute for Divorce Financial Analysts
Mediator – Matrimonial Matters
Center for Family and Divorce Mediation
Mediator – Civil/Commercial Matters
New Jersey Association of Professional Mediators
Certified Fraud Examiner
Association of Certified Fraud Examiners