Parents Concerned About The Effects of Divorce on Children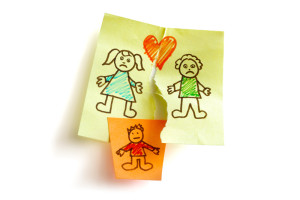 Collaborative Divorce is for parents who want to protect their children from the emotional damage of divorce. Children are the innocent victims of separation and divorce. The stress, conflict and uncertainty that are present can be major risk factors for childhood development. Yet, as much as parents say they want what is best for their children, they often have difficulty working together for the sake of their children.
Collaborative Divorce offers parents an opportunity to create their post-divorce parenting relationship by taking charge of their divorce process from the very outset with the help of a Collaborative team.
By understanding each other's underlying interests, solving problems and working through decisions together, parents begin to lay the foundation for a functional post-divorce parenting relationship that will minimize their children's exposure to conflict and the risk of negative outcomes.
In Collaborative Divorce, parents are helped to think through every aspect of their divorce as it affects their children. They work through their parenting plan or blueprint for their post-divorce timesharing and decision-making. They envision ways they can create an emotionally safe family life for their children in both of their homes and preserve childhood memories. Parents learn how to recognize and respond to behaviors and signs of anxiety that signify the need for more intervention. They also prepare for navigating new territory, such as integrating new relationships into their children's lives. In these and other ways, Collaborative Divorce responds to the needs of children.
Families with Special Needs Children
Divorcing parents with a special needs child face unique challenges including financial and co-parenting factors. Collaborative Practice puts the needs of your child first. A team of interdisciplinary professionals, including legal, mental health and financial professionals, work together to help you navigate the issues that may be present in a special needs divorce. These include:
Tailored 'Intake and Assessment' process to assist the Collaborative team to understand your unique circumstances and coordinate their efforts to best address your issues.

Specialized financial analysis to help quantify the current needs, sources of funding/programs and projected future costs of care for your child.

Co-parenting issues and helping you make arrangements that take into account your special needs child and the needs of any typically developing siblings.
10 Tips for Talking to Children About Divorce:
Agree on a divorce narrative that gives your children an explanation that makes sense to them.

Present the narrative to your children together.

Tailor your language to your child's developmental level.

Preserve your children's relationships with both parents – no good guys and bad guys.

Emphasize your love for your children, permanence in their lives and your commitment to parent together.

Emphasize that divorce has to do with grown-up problems and that children are not to blame.

Be concrete with your children about what aspects of their lives will stay the same and what will change.

Use the opportunity to teach your children life lessons about change and resilience.

Be vigilant about protecting your children from witnessing conflict and intense emotionality.

Recognize that parenting is forever.