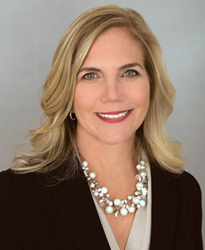 Member of the Bars of New Jersey, New York and the District of Columbia
Court Certified Mediator
Over 20 years experience as an attorney, and 12 years of experience practicing family law exclusively. Laura D'Orsi is a Monmouth County divorce attorney, who also serves clients in Middlesex County and Ocean County as well.
I have practiced law at a large New York law firm in Washington, D.C. and at several small matrimonial boutique firms in New Jersey, prior to founding my own law firm, Law Offices of Laura M. D'Orsi, L.L.C. in 2011.
Member of the Monmouth Bar Association and the Middlesex Bar Association. I am also a member of the Jersey Shore Collaborative Law Group and the Monmouth Ocean Inns of Court.
Previously served as the President of a Battered Women's Organization, the Unity Group from 1997 to 2001.
B.A. Lehigh University, Government 1987
J.D Emory University School of Law 1990
I am committed to mediation and the collaborative process and assisting families as they move through transition.